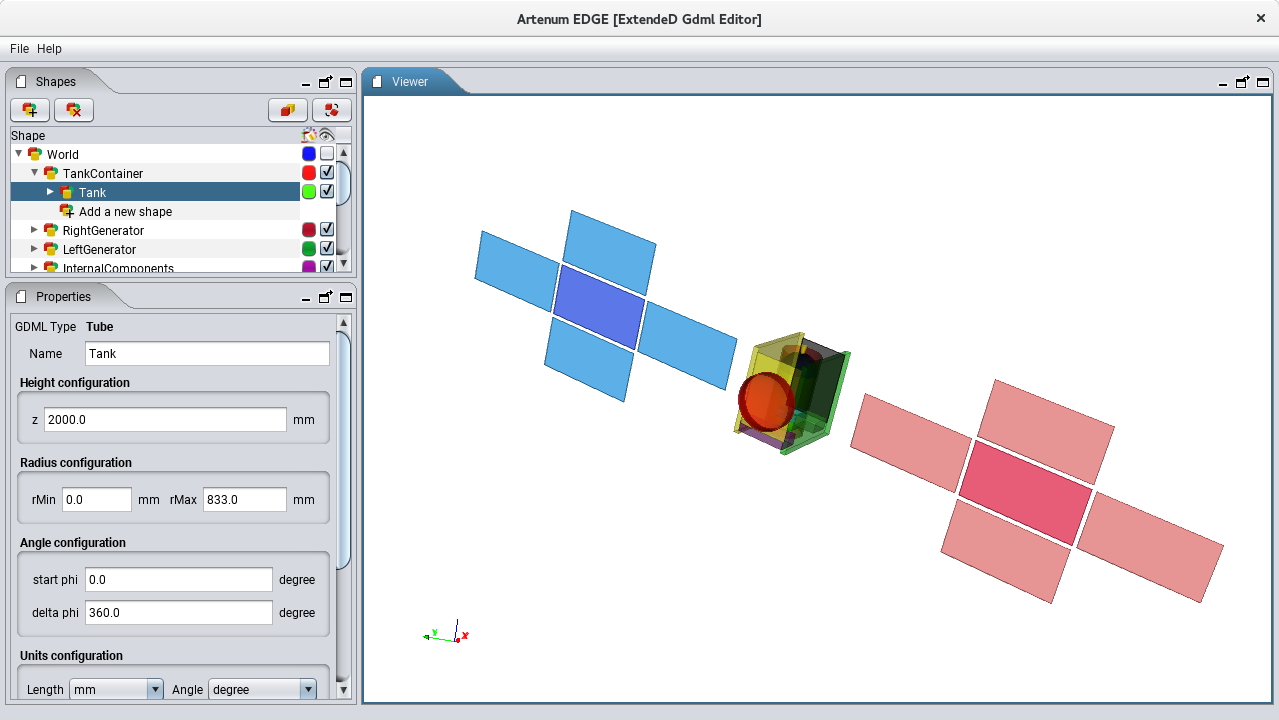 EDGE (ExtendeD Gdml Editor) is an easy-to-use GDML editor to load and edit GDML geometries.
Key Features
EDGE is a complete GDML editor as it allows to:
create a new GDML file
load existing GDML file
import B-Rep (GEO, STEP-AP203-214, MSH), and STL/UNV files
modify the geometrical properties of the shapes (solids)
modify the material properties
apply a translation/rotation to several shapes
real-time 3D visualization
save to GDML file
export to .geo files (file format of Gmsh)
More about EDGE in its
booklet
Shapes availability
Currently, in EDGE these shapes are available:
Box
Cone
Ellipsoid
Orb
Paraboloid
Quadrangular
Sphere
Triangular
Tube

Technical Overview
EDGE is built on the basis of the Integrated Modeling Environment (IME)
Keridwen
. It provides the 3D view, a powerful and flexible CSG model to store the data as well as a GDML reader/writer and a possibility to export to .geo files. Most of these functionalities are provided by the
Keridwen CAD
module.